LITHOXTISTA , Kosmas, Arkadia, Ελλάδα
Categories
HOTELS - (3)
( Dimitsana )
( Karytaina )
( Dimitsana )
HOTELS (3)
( Dimitsana )
( Tripolis )
( Vytina )
HOTELS (1)
( Agios Petros, Kinuria )
AP.-HOTELS B () (5)
( Pulithra, Kinouria )
( Levidi )
( Levidi )
( Dimitsana )
( Astros, Kinuria )
AP.-HOTELS A () (5)
( Vitina )
( Leonidio )
( Levidi )
( Kosmas )
( Vitina )
AP.-STUDIOS E (-) (1)
( Valtesiniko )
AP.-STUDIOS C () (3)
( Leonidio )
( Kosmas )
( Sampatiki, Kinuria )
AP.-STUDIOS B () (4)
( Xiropigado )
( Paralio Astros )
( Paralio Astros )
( Astros )
AP.-STUDIOS A () (4)
( Paralio Astros )
( Xiropigado )
( Vitina )
( Agios Petros, Kinouria )
AP.-STUDIOS L () (1)
( Ano Kardaras )
BUNGALOWS A () (1)
( Leonidio )
VILLAS A () (3)
( Paralio Astros )
( Kosmas )
( Levidi )
Contact - Summer
LITHOXTISTA

KOSMAS
GR-23058 ARKADIA PELOPONNESE
Phone: +30 210 8948769
Fax: +30 210 8948769
Mobile: +30 6944881060
Contact - Winter
LITHOXTISTA
Kosmas
GR-23058 ARKADIA PELOPONNESE
Phone: +30 210 8948769
Fax: +30 210 8948769
Mobile: +30 6944881060
| | |
| --- | --- |
| Category | A (****) |
| Rooms | 6 |
| | 12 |
LAT.
37.0870509321
LON.
22.7380621433
Website of this complex

www.lithoxtista.gr
OPEN ALL YEAR ROUND


Photos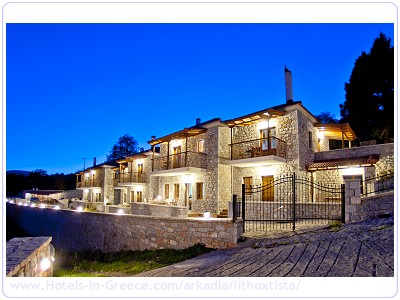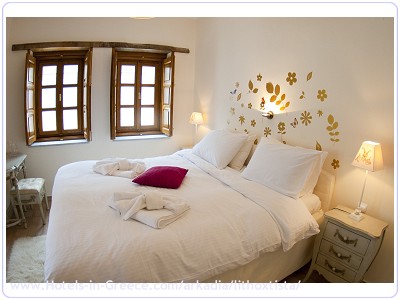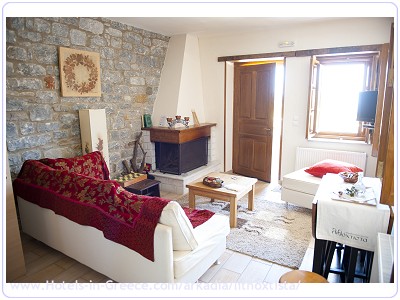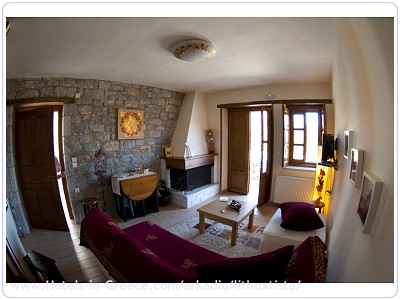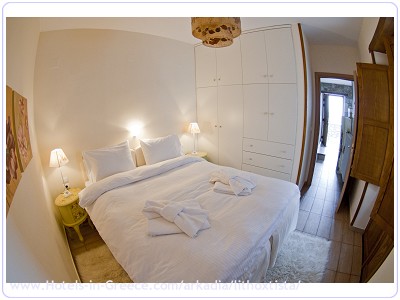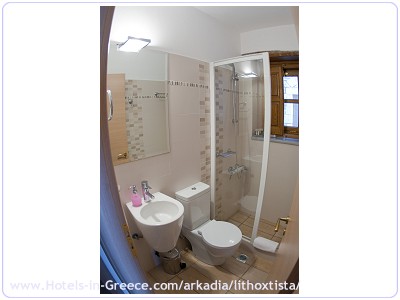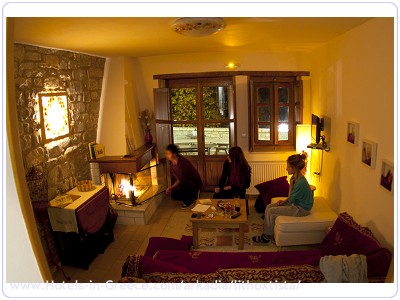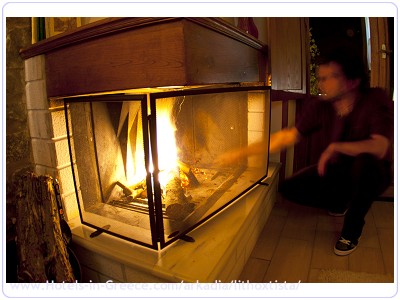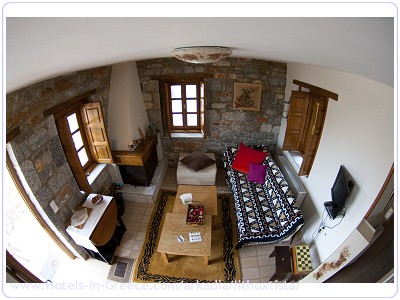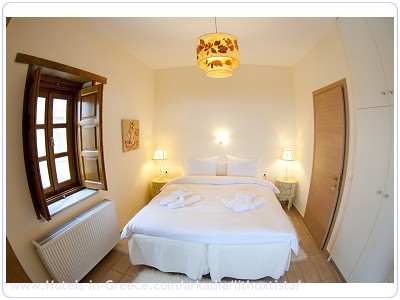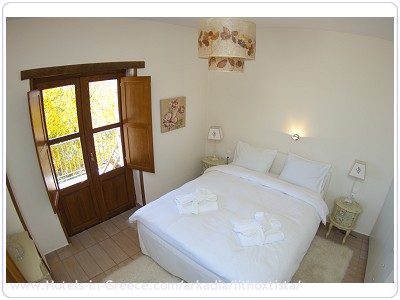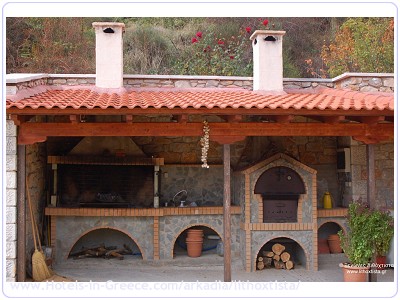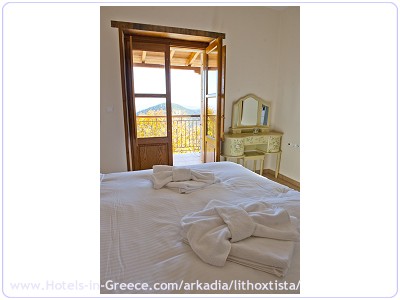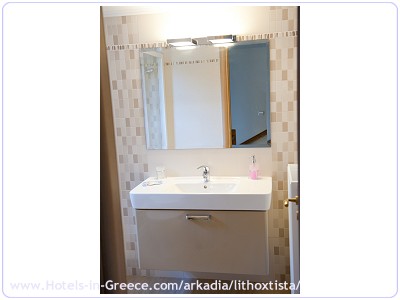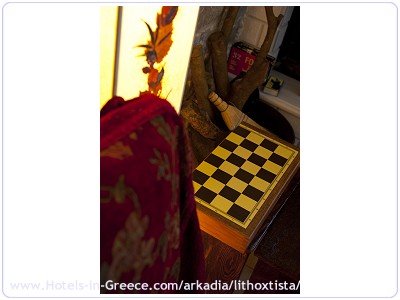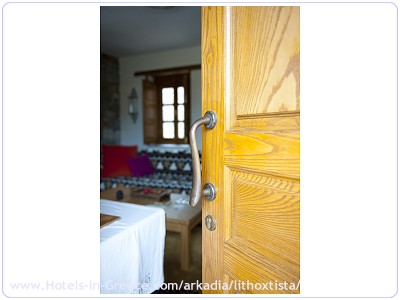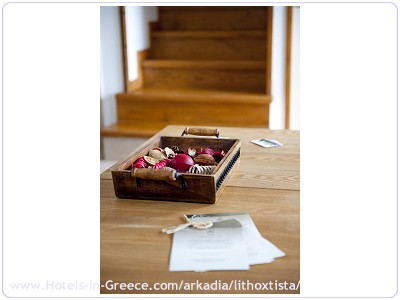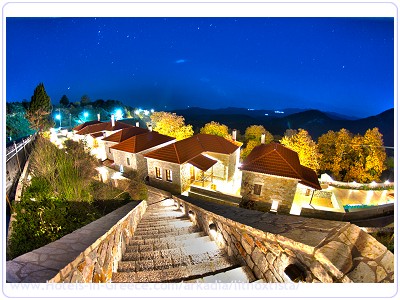 Description - Complex
Lithoxtista is a traditional guest house facility located in the mountain village of Kosmas in the Arcadia region. In total, we have six two-story cobblestone houses, They are built with love, made from local raw materials, following the tradition of the region. A trip to the village offers a variety of ways for you to enjoy your spare time. Comforts.


Description - Rooms, Apartments
Lithoxtista are 2-floor stone houses in the mountain village Parnon, in Kosmas Arcadia (1150 m altitude). They are made with love from local ingredients following the tradition of their land. The trip to the village gives you several options for how to spend your time. Lithoxista are offered for those who want to sharpen their senses and change scenes from everyday life …»Each villa provides a Cable TV, a fireplace with free firewood, balcony and terrace. There is a fully equipped kitchen with refrigerator, microwave, coffee maker, stove, Greek machine on cinder. In the kitchen you will find Greek coffee to cook on the coals, coffee, instant coffee, milk, sugar, toasts, butter, jams, honey and a bag of tea from the mountains of Kosmas. The beds and linen are ecological from Cocomat. Each villa has 2 bathrooms equipped with hairdryer, bath kit, pharmacy and slippers. You can relax and enjoy the mountain views and the Saronic Gulf. Outdoors there is a garden, playground, wooden stove, BBQ, gazebo and wooden benches. There is free parking. All this and a disk with raki (greek traditional beverage) and chestnuts are saying to you: Welcome!

Upon your arrival, our friendly local staff will provide you with all the information you need for sight-seeing in this village and the surrounding areas.


Description - Location, Distances
Kosmas is one of the most beautiful villages in Peloponnese. The village is built on the southeastern side of Mt Parnona with an altitude of 1150m, in a gorgeous and lush landscape, inside an amazing fir forest. Abundant waters, springs and ravines are found everywhere; an entirely unique sight. The drive from Leonidio is breathtaking. The road first goes through the imposing canyon of river Dafnona, where we come across the monastery of Panagia Elona and then goes on upwards the Mt Parnona, entering a gorgeous fir forest.

From Athens, you drive almost 260 km on the way to Kosmas. You meet the cities of Corinth, and Tripoli, on the way to Evrota, and just before the city of Sparti, turn left heading towards Parnona. Drive through picturesque villages and after 35 km upwards you will arrive in Kosmas in 15 minutes.


Rates / Day / Room for the year 2015
All Rates in Euro ( € )
01.05.-31.05.
01.10.-31.10.
01.06.-30.06.
01.09.-30.09.
01.07.-31.08.
-
-
€

Breakfast:: -

Lunch:: -

Dinner:: -

Children up to 2 years in the parents room for free
We cooperate with
The weather in Greece
Wetter online
Worldwide information about the weather all over the world with charts and maps.