VILLA REGINA, Delfini Beach, Syros, Cyclades
Categories
HOTELS (5)
( Megas Gialos )
( Galissas )
( Finikas )
( Finikas )
( Posidonia )
HOTELS (2)
( Azolimnos )
( Syros )
AP.-HOTELS E (-) (1)
( Galissas )
AP.-STUDIOS B () (4)
( Posidonia )
( Kini )
( Megas Gialos )
( Syros )
AP.-STUDIOS A () (1)
( Syros )
BUNGALOWS E (-) (1)
( Delfini Beach )
Contact - Summer
VILLA REGINA

DELFINI BEACH
GR-84100 SYROS
Phone: +30 210 4533487
Fax: -
Mobile: +30 6974415035
Contact - Winter
VILLA REGINA BUNGALOWS
GR- ATHENS
Phone: +30 210 4533487
Fax: +30 210 4533487
Mobile: +30 6974415035
Website of this complex

www.villaregina.gr
WITH VIEW TO THE SEA


Photos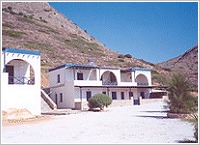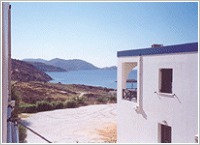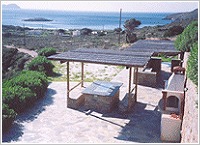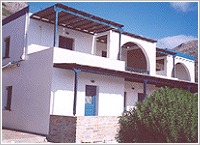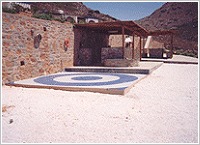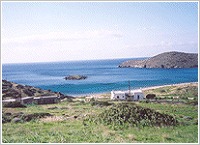 Description - Complex
The studios VILLA REGINA are located on the most picturesque beach, Delfini, on Syros island. At VILLA REGINA you enjoy your holidays in a calm and pleasant environment.
Description - Rooms, Apartments
All the studios are furnished in the typical style of the island and provide balcony with view to the sea.
Description - Location, Distances
There are several ferries from Piraeus (4 hours) and Rafina. Syros is also connected with Tinos, Mykonos, Paros, Naxos, Ios, Santorini, Sikinos, Folegandros, Amorgos, Astipalea, Ikaria and Samos.
There is also daily flight service (twice - three times a day) from Athens airport - West Terminal - (35 minutes).
Rates / Day / Room for the year 2015
All Rates in Euro ( € )
01.05.-31.05.
01.10.-31.10.
01.06.-30.06.
01.09.-30.09.
01.07.-31.08.
-
-
€

Breakfast: -

Lunch: -

Dinner: -
We cooperate with
Nahmobil
www.nahmobil.com
Nahmobil - the portal for travelling with public in Europe. Bus, train, ferries, flights, etc. and much more - sightseeing, places, etc).
The weather in Greece
Wetter online
Worldwide information about the weather all over the world with charts and maps.
Recommended links
Statistics
Users online: 75
Visits today: 1593
Hits today: 14988
Visits total: 4524071
Hits total: 122161915
Counting since: 2012-01-01